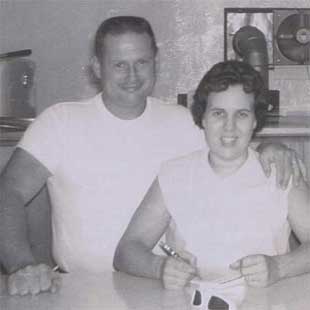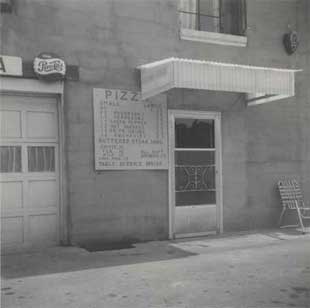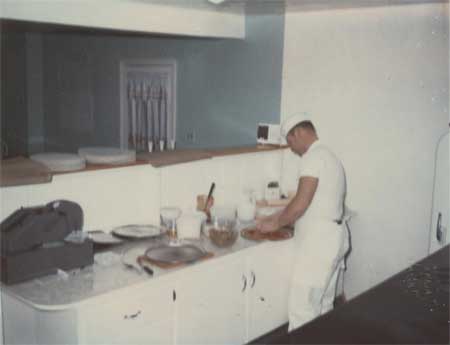 Steffey's Pizza has a unique and interesting history. Steffey's Pizza was established in 1963 by Glenn "Pizza Man" and Ruth Steffey. Glenn was first introduced to a new dish called "pizza" in the late 1950's. That was all it took to spark Glenn's passion for pizza making. Then he decided that he could do this; he could create and make his own pizza his way. Luckily, Glenn had a slight advantage in tackling his new pizza passion. Glenn had spent some of his time as a baker in the army while stationed at Fort Chaffee, Arkansas. So, with a few tricks up his "green" sleeve, Glenn began perfecting his recipe. After some time, Glenn came up with the recipe for his famous dough and pizza sauce.
After perfecting his dough and pizza sauce, Glenn and Ruth would make pizza for their friends and they soon fell in love with the pizza. They encouraged Glenn and Ruth to open their own pizza shop in Delmont, Pennsylvania and so they opened the very first Steffey's Pizza. After a few years of having the pizza shop, Ruth decided she wanted to be a stay at home mom and rear their children. Glenn decided he wanted to continue with his other passion and drive a truck. They then closed that pizza shop for a few years.
After some time, Glenn and Ruth converted their basement in Delmont, Pennsylvania into a kitchen to make pizzas. They sold pizza from their basement every Wednesday, Thursday, Friday and Saturday nights. These pizzas were served fresh and made "Steffey Style" just as it is today.
As the trucking business began to slow down in 1980, Glenn headed south to Stigler, Oklahoma and found work driving his truck. While he was in the south he came to Lavaca to visit his long time friend Don Ray. At this time, Glenn decided to relocate his family from Pennsylvania to Lavaca, Arkansas.
In 1981, Steffey's Pizza reopened its doors in Lavaca, Arkansas. For years, Glenn's hardworking hands were the only ones that made the dough from scratch. Finally, Glenn decided to teach his daughter LeAnn how to make the dough with his secret recipe. LeAnn worked alongside her parents to build Steffey's Pizza into what it is today. LeAnn, along with her husband Shayne and their daughter Brier, now own and operate Steffey's Pizza. Glenn and Ruth have departed from this earth but they left behind a great legacy. Steffey's Pizza is still "Rollin' In The Dough and Stuffing Pizzas Steffey Style" the same way it was back in 1963. So, come on in and enjoy a little Family Tradition.